Ghana | Discover historical and modern-day human rights issues on the African coast
$5395 per person. Flights Included. (20 days) *
Mountain ranges, flat savannahs, wildlife parks and stretches of coastline make up Ghana's landscape that's as varied as its history. Visit the Cape Coast Castle, known as the 'gateway to Africa' during the slave trade, and learn about how slavery still impacts modern-day Ghana, then visit a nearby fishing village to learn about the realities of child labour. Ghana is a region ripe with story and the birthplace of former United Nations Secretary-General Kofi Annan, a Nobel Peace Prize winner. Whether you're working alongside locals to build some of the country's first Free The Children schools or hiking through the treetops of the Kakum National Forest, this is adventure untamed and uncensored.
Trip Overview
Arrive in beautiful Asemkow, and take in the sights and sounds.

Get rested in your accommodations and get ready for the adventure that awaits!

Learn about the history of slavery and colonization and how it impacts present day life in Ghana.

Explore a fishing village to learn about an important source of local income—and even try casting a fishing net yourself!

Volunteer alongside locals on a Free The Children project to help improve access to education—from building the walls of a school, to working on a new hand-washing station or clean water system.

Embark on a canopy walk in the Kakum National Forest and learn about indigenous species.
Trip Highlights
Cape Coast Castle tour
Canopy walk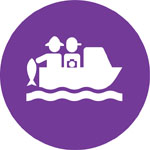 Day in the Life with a local fishing village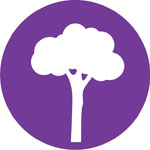 Visit a palm oil factory
Work on a development project alongside community members
Social Issues
You Will Explore
The Impact of Industrialization

Learn about the main sources of income for communities in rural Ghana, such as fishing and making palm oil, and how increasing industrialization is impacting these trades.

Historical and Modern-Day Slavery

Learn about the history of the transatlantic slave trade and the impact it has had on Ghana. Witness how slavery still exists today in the form of child labour in the fishing industry.
Free The Children's Development
Projects in Ghana
Education
Water
Alternative Income & Livelihood
See how you will make a difference
In the community of Asemkow in Ghana's Ahanta West District, access to quality primary education is a major challenge, largely due to a lack of proper school facilities and a need for children to help their families earn an income. Due to the large fishing industry in Ghana, most children are required to help their parents fish during the day, and as a result are often kept out of school. On Me to We Trips to Asemkow, participants partnered with community members to help build projects like bright, new classrooms.
Access to clean water is also limited in Asemkow. The nearest sources of water are often contaminated, leaving people vulnerable to waterborne diseases. Rural communities like Asemkow also lack proper sanitation facilities, which is a major factor keeping girls out of school. Free The Children is partnering with Asemkow to build projects such as school latrines and hand-washing stations, and to establish projects such as water and sanitation education workshops and clean water systems.
No Trips Currently Available.
Everything you need to know
Travel with us and you'll not only impact a community, you'll change your own life.
95% of ME to WE Trip participants report feeling a strong sense of responsibility for the well-being of people in developing countries when they return home.
66% of participants felt they have experienced 'transformative' growth in their development as a leader.
85% of participants are involved in volunteering in their communities after returning from a ME to WE Trip.
93% of participants intend to play a leadership role in social justice activities in their community.
Hear what other Me to We travellers are saying
"The people were phenomenal, the culture was brilliant and the landscape in the country was breathtaking. The main thing that I realized on this trip was that it is something you will never truly understand until you experience firsthand. It gives you something amazing and I strongly recommend it to anyone."
Olivia
Ghana Video Testimonial
0:55
"Looking back on my short time in Asemkow, I remember my initial intentions for volunteering to go. I wanted to help, to give people hope for a future through education, and empower generations of students to go to school! However, I never could have anticipated the renewed hope that this community would instill in me as well."
Emily
"My Me to We Trip to Ghana was different from my previous trip to East Africa in almost every way. I got to see the beginning stages of how Free The Children comes into a country to partner with communities, as we volunteered in the community of Asemkow on their second elementary school."
Jessica
"I know that I will do anything to help the kids in Asemkow continue their education and go on to live great lives. After this experience, I will try my best to never waste anything. I know that I will never take anything for granted."
Logan