Meaningful travel
life-changing experiences
Meaningful travel is about being a part of something larger than yourself. It's about being immersed in a new culture, fostering genuine connections and seeing the world through a new lens. It's about embarking on an unforgettable journey and creating a lasting legacy. Leave more than a footprint behind—leave a positive impact.
Travel with ME to WE and be a part of real, sustainable change. Work alongside community members on a development project with ME to WE's charity partner, Free The Children, and witness firsthand how communities are coming together to help break the cycle of poverty.
This is your time. This is your world. Be part of the change.
Participate in a sustainable development project with our charity partner, Free The Children
All trips are hosted by expert local facilitators
Suitable for all age groups
Travel year-round
make a difference together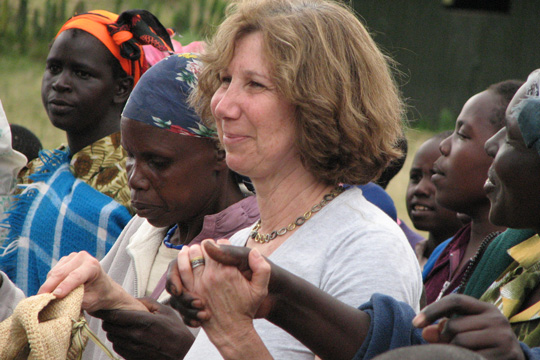 a meaningful approach to travel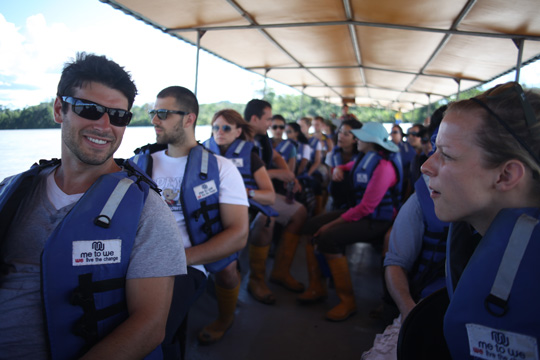 trips made to fit
Traveling individually? As a group? We have a trip to suit your needs
building a lasting legacy
Volunteer in a Free The Children partner community. Work alongside community members on a sustainable development project driven by need, such as laying the foundation for a school.
making meaningful connections
Treasure the new bonds you'll create with fellow travelers and community members on this unforgettable journey. Thanks to ME to WE's partnership with Free The Children, you'll truly be welcomed like family into the communities we work with, providing the unique opportunity to make genuine, lasting connections.
community immersion
Gain a new perspective on the world as you engage with a new culture and spend time with local community members. Through hands-on experiences, cultivate deeper empathy, compassion and understanding of different traditions, customs and environments.
adventure and discovery
Wander through historic sights on one-of-a-kind excursions. Excite your senses on a thrilling safari in Kenya, be enveloped by the massive walls of Fort Kumbhalgarh in India, or trek through the Amazon jungle in Ecuador!
Every Volunteer Adventure is built on a defining level of service and commitment that stems from our core values—we call it our Signature Service. Expert ME to WE staff guide and assist with every step of your journey from the moment you reach out to us until after you return. From beginning to end, we take care of all the details—so you can focus on what's really important: being present and connected.
We Make Planning Simple
---
From the time you first call us until you return home, we are with you every step of the way, providing information, guidance and support. It's full-service travel you can depend upon.
Comfort and Safety
---
No detail is left untouched. From hot water bottles, turndown service and packed lunches, we ensure you can focus on each moment, with the peace of mind that safety is our top priority.
Personalized Service
---
Trip facilitators, expert local guides, world-class cooks and service staff are dedicated to making your Volunteer Adventure comfortable, safe and unforgettable.
Customized Experiences
---
Extend your trip and further explore the rich history and sights of your destination. We provide full-service planning and will customize your trip to make any adventure a reality.
Stories from the Field
"We are so proud of the wall that we built! We also built amazing memories that will change our lives forever. As a family we reconnected with the importance of community and helping others. Our daughters gained the perspective we had hoped and more. An added benefit was also connecting as a family sharing each amazing moment together, the technology free days and the simple pleasure of enjoying every meal together as a family. We felt safe the entire time. We also felt spoiled as every member of the ME to WE team treated us like royalty."
Chinnery family
"All the way on the flights home, we talked about the ways we as a family (and individually) we can continue to keep this experience alive in our minds and hearts and how we are going to continue to keep this great effort moving forward and maintain momentum to promote change."
Frank Family
"The women's circle is an amazing opportunity to understand a new culture. It's an exchange between women from different countries to discuss social issues and women's rights—an open conversation that bridges cultures."
Mrs Bhagwati Menaria
Free The Children community mobilizer, India
"My greatest motivation has always been the transformation I see in the communities we serve and especially seeing a mama or baba earning enough money to support their families. This year, many wageni (guests) interacted with our Village Savings and Loan Association (VSLA) group at Emori Joi. While these interactions would happen within less than an hour, the impact on the motivation of the group is unbelievable. To quote one member, 'I can't believe that people who have supported us so much still find time to travel miles and miles and come and make a rungu with me... I am very honoured."
Daniel Turanta
Free The Children community mobilizer, Kenya
"The sight of women carrying water cans long distances was common in our community years ago. After brainstorming solutions to improve access to water with trip participants, we came up with innovative ideas to help these women. The experience has made me feel strong enough to face challenging situations that come along in my personal life. I feel honoured and appreciated knowing I am part of the team that contributed to improving water access in the community."
Timothy Mwangi
Free The Children Water and Sanitation Coordinator, Kenya
"This trip was powerful. We met amazing people, young and old, that shared the common traits of a smile on their face and a drive to lift themselves up through hard work and education. Optimism for their children's lives and appreciation for the work of Free The Children its staff and volunteers exuded everywhere we went. Dance, song and friendly roadside wave kept smiles on our faces."
Stuart McLaughlin